Mac User boleh lajukan Mac secara DIY di rumah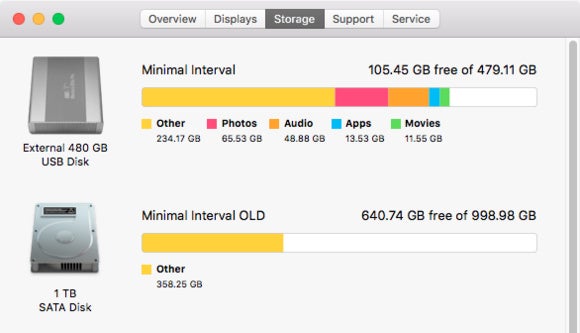 Boleh ikut step dibawah
1. Update the Mac
Kemungkinan ada package yang baru untuk kurangkan bug versi sebelum ini.
2. Activity Monitor
Selalu tengok application yang running dibelakang mac . dan hentikan tasknya
3. Start up
Terlampau banyak Startup bila buka Mac. Itu yang lambatkan Mac anda.
Take a look in System Preferences> Users&Groups > Check for your User Name. Enter your password, and you can look at your LogIn items.
Remove application yg startup yg tak diperlukan
4. LIMIT THE VISUALS
Turn Off , Sesetengah fungsi pada Mac anda
In System Preferences>Dock uncheck the following sections:
Magnification
Animate opening applications
Automatically hide and show the Dock
And set Minimize windows using to Scale Effect.
Anda juga boleh kurangkan transparency dkt Settings> Accessibility > Display, check Reduce Transparency.
5. Upgrade SSD
Powerful teknologi untuk lajukan Mac daripada gunakan HDD yang lembab tuu kan..
6. iTunes collections
Gunakan Clutter tool untuk delete app yang tidak digunakan lagi di iTunes.
7. Finder tips
Ada cara lagi lebih cepat anda nak carikan files anda dengan tekan pada finder menu di sebelah kanan atas . Dan lebih cepat untuk mencari folder yang anda carikan
8. Web browser tips
Kurangkan extension pada web browser
9. Mail tips
3 Benda untuk lajukan Mail aplikasi anda
Delete

: Delete spam, empty your deleted items box, delete any items you don't need.

Rebuild

: Mailbox>Rebuild. This operation can take some time to complete.

Reindex:

Take a look at this process in this report.
10. Tambah RAM
Maximizing saiz RAM anda
11. Reinstall OS X
Cari OSX yang ringan dan yang terlatest untuk Mac anda